The Support Acts Festival purpose is to give everyone the chance to become a professional musician. This year we invite not just bands from all over Poland but also from the European countries to participate.
Support Acts Festival is a contest where the winning band takes the prize of 40,000 PLN (approx. 10.000 euro) contract for a record, videoclip or promotional activities.
Support Acts Festival means also a weekly workshop with the best Polish musicians and producers which takes place in Muzyczna Owczarnia – famous music club in Jaworki near Szczawnica.
Support Acts Festival is also the final concert of a musicians' workshop in beautiful town of Szczawnica where the bands will face a chosen song of one of the Małopolska artists. No worry – you can sing in English.
Last, but not least - Support Acts Festival is a great opportunity to meet and integrate with other bands.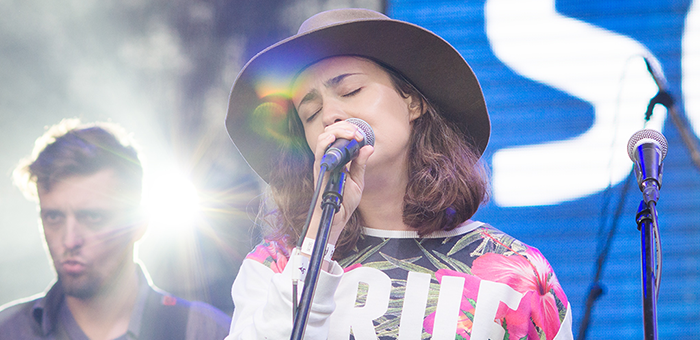 Submit, go through pre-casting, improve your skills at workshop and win over the audience! Get your sponsorship contract! See how it works!
Do you want to play beforethe real stars? Want to warm up thousands at Gubałówka's peak concert, the famous Main Pump Room in Krynica or at music club Forty Kleparz?